When i started biking i found Naviki bike navigator and used it daily
then when i started with Turf , i wanted to see the Turf zones in that bike bavigator
, so i started mail them back and forth and Yes , after maybe a year they got to an
solution with the Turf Crew , and now you can use Naviki and plan routes to Turf Zones.
For me as i bike long ways to unique zones, as it starts be pretty far to reach them, it is really helpful and i always see the zones around along the way.
There is no cost using Naviki to see the Turf Zones, of course they have paid solutions like to have it ad free.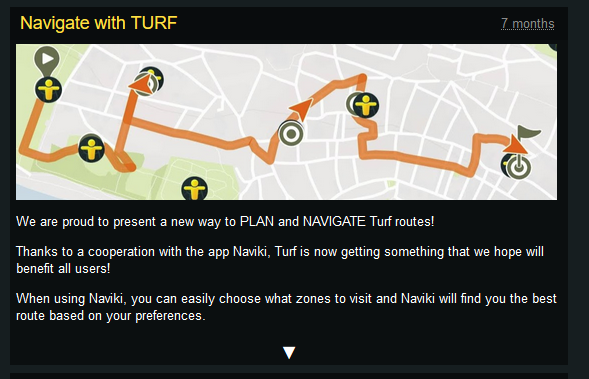 Have to add a picture of how it looks on the bike